GIS and Maps
Information, materials, data and software for Johns Hopkins GIS and Map users.
Need Help?
GIS & Data Services
Milton S. Eisenhower Library
A-level
410-516-8360
GISandData@jhu.edu
Staff:
Bonni Wittstadt
GIS Specialist, Geospatial Services Librarian
Email me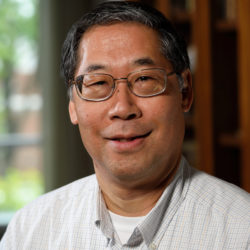 Keith Kaneda
GIS IT Specialist
Email me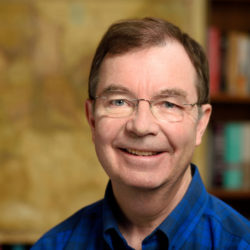 Jim Gillispie
GIS Librarian and Curator of Maps
410-516-4816
Email me
Puerto Rico Hurricane Relief Map-A-Thon Continued Efforts
New to OpenStreetMap? Sign up for a free account at https://www.openstreetmap.org.
Once signed in, go to the drop-down menu next to edit and select "Edit with iD (in-browser editor). Select start the walkthrough. TIP: Zoom in on the map to make editing possible.
To start contributing to the Humanitarian OpenStreetMap (HOT) response to recent hurricanes and other natural disasters, go to the wiki page https://wiki.openstreetmap.org/wiki/2017_Hurricanes_Irma_and_Maria. Scroll down to the table of tasks. You will be able to job status for the different tasks. Click on the Job number; the description will indicate if it is appropriate for beginners.
Click the instructions and get started!
Overview
What is GIS? Watch a short 2 minute clip
What is ArcGIS?
ArcGIS is a powerful desktop mapping software that enables users to analyze geospatial data and create their own custom designed maps. A popular use of ArcGIS is to map the wide variety of demographic information available from the decennial census. Users can also supply their own data or use the many datasets available from the library and on via this guide - see Popular Data Sources tab.
Services We Offer
Software: Johns Hopkins University students, faculty and staff are eligible to load a copy of the ArcGIS software for use in teaching, research or course work. See Software Access tab above for more information.
Training: GIS staff members offer beginning and intermediate training along with tailored workshops to fit your needs. Customized class lectures can also be developed for faculty who use GIS in their teaching. See the ArcGIS Training tab or contact us at our group e-mail GISandData@jhu.edu.