GIS and Maps
Information, materials, data and software for Johns Hopkins GIS and Map users.
Need Help?
GIS & Data Services
Milton S. Eisenhower Library
A-level
410-516-8360
GISandData@jhu.edu
Staff:
Bonni Wittstadt
GIS Specialist, Geospatial Services Librarian
Email me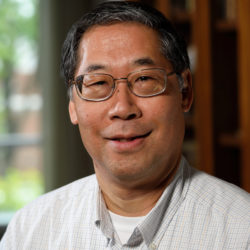 Keith Kaneda
GIS IT Specialist
Email me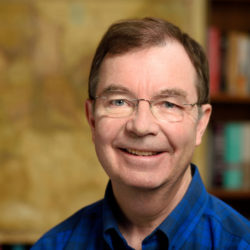 Jim Gillispie
GIS Librarian and Curator of Maps
410-516-4816
Email me
Workshops and Individual Training
Library staff can provide GIS workshops tailored to your Johns Hopkins class or group's interests. We offer one-time introductory class or multiple-sessions offered over several days. We'll work with your schedule. Contact our group e-mail at GISandData@jhu.edu and we'll develop the training that's right for you.

Several times per year GIS library staff in association with the Welch Medical Library offer ArcGIS training. Class offerings and registration information can be found at the Welch Medical Library Classes page.

GIS library staff are available for one-on-one training so please contact us at GISandData@jhu.edu to set up an appointment.
WEB Based Training
Upon request, Johns Hopkins users can be authorized for free unlimited access to ESRI Web courses, Training Seminars, and SpatialLABS listed in the ESRI's Training Catalog (www.esri.com/training).
To place your request for access:
Individual users should send an e-mail to the GIS library staff at gisanddata@jhu.edu. Include the Subject line: "ESRI E-Learning Request" and your JHED ID.
Faculty interested in providing access for all JH students in a specific class should contact GIS library staff and we'll arrange to enter all students in your class.
Wait. Within one business day library staff will authorize ESRI E-Learning resources.

Navigate to the Esri Training page www.esri.com/training
-Once at the training page, click Sign In -- at the top right on the screen. Then:
-In the new pop-up wind click "Sign in with ENTERPRISE ACCOUNT". At the next screen:
-Type gisanddata in the "Enter your ArcGIS organization URL below" box.
-When prompted enter your JHED ID and password.
NOTE: ESRI's "Instructor-Led" courses and "Books" are not included in our library subscription.
Choosing your ESRI E-Learning Courses
Those new to GIS may find the ESRI Training Catalog a bit overwhelming. Click the down arrow next to the Catalog tab and select Find Training. When looking for introductory classes type New User in the search box and select the filter "Web Course". Three of the most popular introductory course are:
Getting Stared with GIS
Learning ArcGIS Desktop
Solving Spatial Problems Using ArcGIS
MOOCs
If you prefer training via a MOOC environment (Massive Open Online Courses, take a look at ESRI's ongoing GIS MOOCs at www.esri.com/mooc. Coming up:
The Location Advantage (November 1 - December 12, 2017)
Earth Imagery at Work (February 7 - March 20, 2018)
Cartography: Become a Smarter Mapmaker (April 18 - May 29, 2018)
The Location Advantage (April 18 - May 29, 2018)
Do-It-Yourself Geo Apps ((September 5 - October 16, 2018)
Going Places with Spatial Analysis (Volume 2) (October 31 - December 11, 2018)