GIS and Maps
Information, materials, data and software for Johns Hopkins GIS and Map users.
Need Help?
GIS & Data Services
Milton S. Eisenhower Library
A-level
410-516-8360
GISandData@jhu.edu
Staff:
Bonni Wittstadt
GIS Specialist, Geospatial Services Librarian
Email me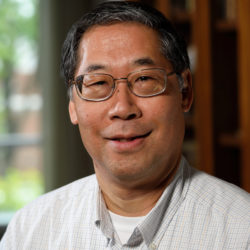 Keith Kaneda
GIS IT Specialist
Email me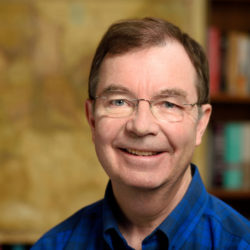 Jim Gillispie
GIS Librarian and Curator of Maps
410-516-4816
Email me
Available Software
Everyone affiliated with Johns Hopkins who currently holds an active JHED ID and password can download ArcGIS software for use on their office or personal computer. The software is made available by the Sheridan Libraries for teaching, research, course work, and most administrative purposes. The software may not be used for commercial purposes. Contact GIS library staff at gisanddata@jhu.edu if you have any questions.
Two software options are now available:
ArcGIS Desktop
ArcGIS Desktop is often referred to by its key component, ArcMap. This is Esri's legacy, 32-bit software product. Version 10.5.1 was released in Summer 2017. Esri tells us that for the next few years they plan to maintain and support ArcGIS Desktop with their new product called ArcGIS Pro. See the ArcGIS Desktop Software tab for more details regarding download and authorization.
ArcGIS Pro
This is Esri's newest, 64-bit, desktop software. ArcGIS Pro offers a contemporary design with greater 3D visualization and enhanced integration with ArcGIS Online. Those new to GIS desktop software will likely want to start their GIS learning with ArcGIS Pro. Current ArcGIS Desktop users (ArcMap users) should think about transitioning to ArcGIS Pro as time and needs dictate. ArcGIS Pro requires a more robust computer capacity than ArcGIS Desktop. For more details see the ArcGIS Pro Software tab.
Help for Mac users
Though ESRI does NOT make versions of their software that runs on Mac OS, software exists that allows you to run Windows operating systems on Mac computers, and thus run all Windows only software on a Mac computer.
See the Word document and information at the the ArcGIS Blog above.